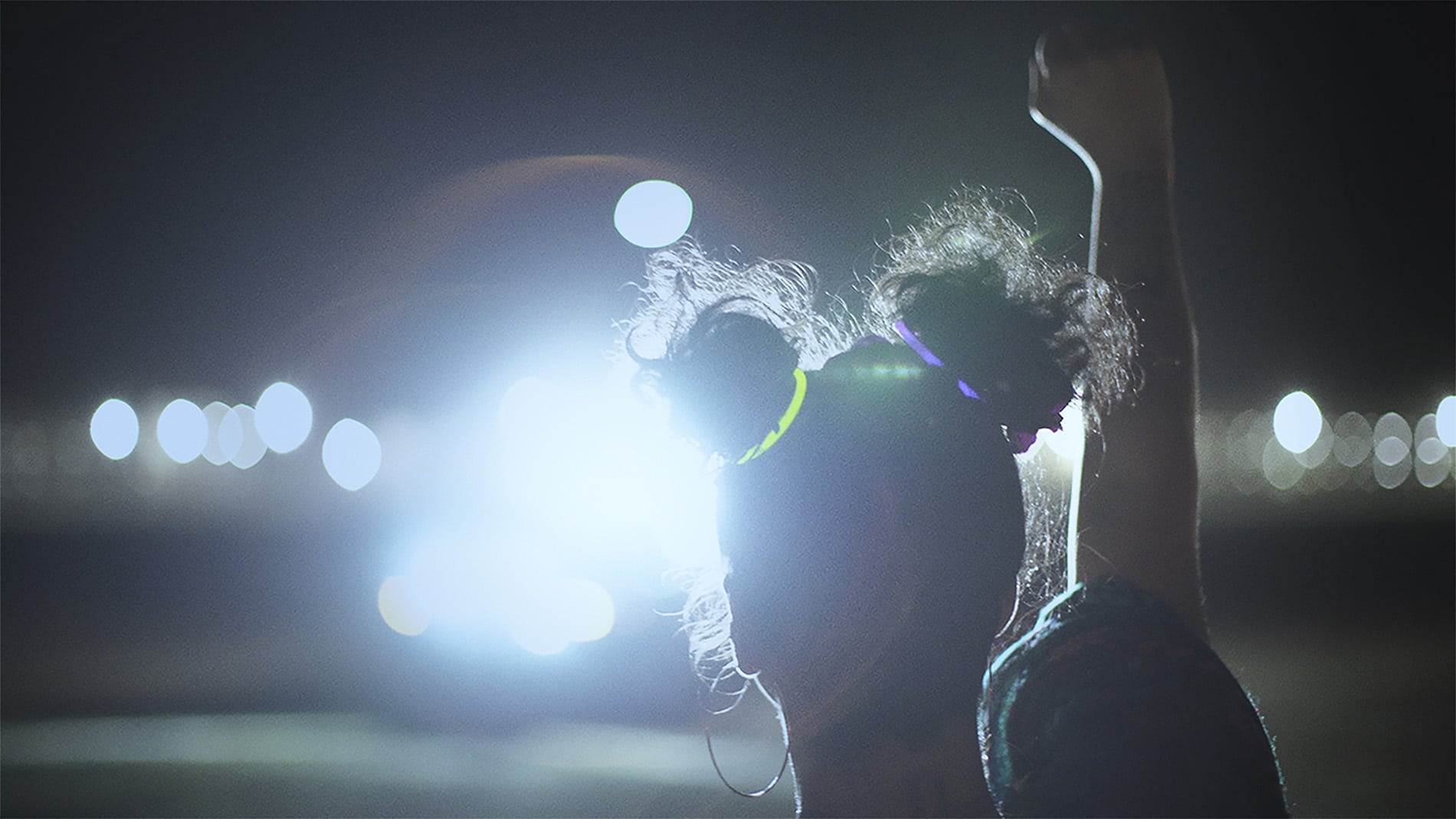 An Interview with Award-winning Documentary Filmmaker Maya Cueva
M
aya Cueva is an award-winning director and producer who began broadcasting for NPR's "All Things Considered" at the age of sixteen through Youth Radio before directing her first documentary short The Provider, which won an Emmy at the College Television Awards. We sat down to talk about her deeply personal and political stories.
DM: Hi Maya! Before we get started on your work and career, can you give me a bit of background family history? I know it's an interesting story.
MC: Hi Michael. I'm Jewish Peruvian American. My dad is from Peru and immigrated here when he was eighteen. My mom is from Chicago and was raised in a Socialist family that was heavily involved in the Civil Rights and Anti-War movements.
Stills from Maya Cueva's documentary about immigrants at the US/Mexico border, On the Divide.
DM: That sounds like a fiery combination. Can you tell me where you grew up?
MC: I'm from the Bay Area here in Berkeley, California. My dad met my mom in Chicago and then followed her to the West Coast. In fact I made a podcast for NPR's Latino USA about how they met.
DM: I heard that on your website. It's such a great love story!
MC: It's called Meshugganismo. It's a word my mother created combining Meshuggah, which means 'crazy' in Yiddish and ismo, which is like an ism in Spanish. It's a word to combine these two cultures.
DM: Did you go to the university in Berkeley?
MC: No, I went to Ithaca College in upstate New York. I managed to get a full ride to go there. It was a communication scholarship known as the Park Scholarship. Ithaca is an interesting place. They call it 'Twelve square miles surrounded by reality!'
I majored in documentary studies and production and that's where I made my first short film following a traveling abortion doctor, Dr. Shannon Carr, who traveled from New Mexico to Texas to provide abortions despite the threats she faced. It's called The Provider.
DM: What was your inspiration to start making documentaries?
MC: I was sixteen when I first became involved with Youth Radio based here in Oakland, California. It taught young students everything from music production to broadcast journalism and video editing. I went through the newsroom track. Through that I was able to be on NPR and write commentaries and features, and it was while I was at YR that I realized that I really wanted to be making documentaries and work as an audio producer.
https://vimeo.com/mayacueva
DM: Isn't Berkley where the students revolted back in 1968?
MC: Yes, it's home to that and also close to Oakland. Huey P. Newton, who co-founded the Black Panther Party, went to Berkley High, which is the same school that I went to. There is a lot of history here in revolutionary politics. It's been called the People's Republic of Berkley!
DM: So, what are you working on now?
MC: I am working on my first feature with my co-director Leah Galant called On the Divide. We have been working on it for about 6 years. While we were still working on The Provider we made our way down to McAllen, Texas, and saw that there was only one abortion clinic there in the whole region. It serves a huge community including a lot of people who are undocumented. Our film follows the lives of three people who are connected to this last abortion clinic. One is the security guard of the clinic, who is a 67-year old Latino man. We are also following another woman who went to the clinic to have an abortion but was talked out of it by one of the protesters, so she becomes like a poster child for the pro-life movement. Our third character is a volunteer who helps patients walk safely into the building. We are currently in post-production on the film.
Stills from Ale Libre, Cueva's film about a reproductive rights activist detained by ICE.
MC: I just finished a short documentary about an undocumented organizer fighting for political asylum called Ale Libre. And now, I am just starting to look at a story about my grandfather on my mother's side. He was a pretty famous doctor in Chicago, Dr. Martin Luther King's doctor and was even a part of the free clinic that Fred Hampton and other members of the Black Panther Party created. His name was Dr. Quentin Young.
That sounds like a documentary I would really like to watch!
Interview by Michael Daks
Maya Cueva. Photo credit: Jasmine Curtis