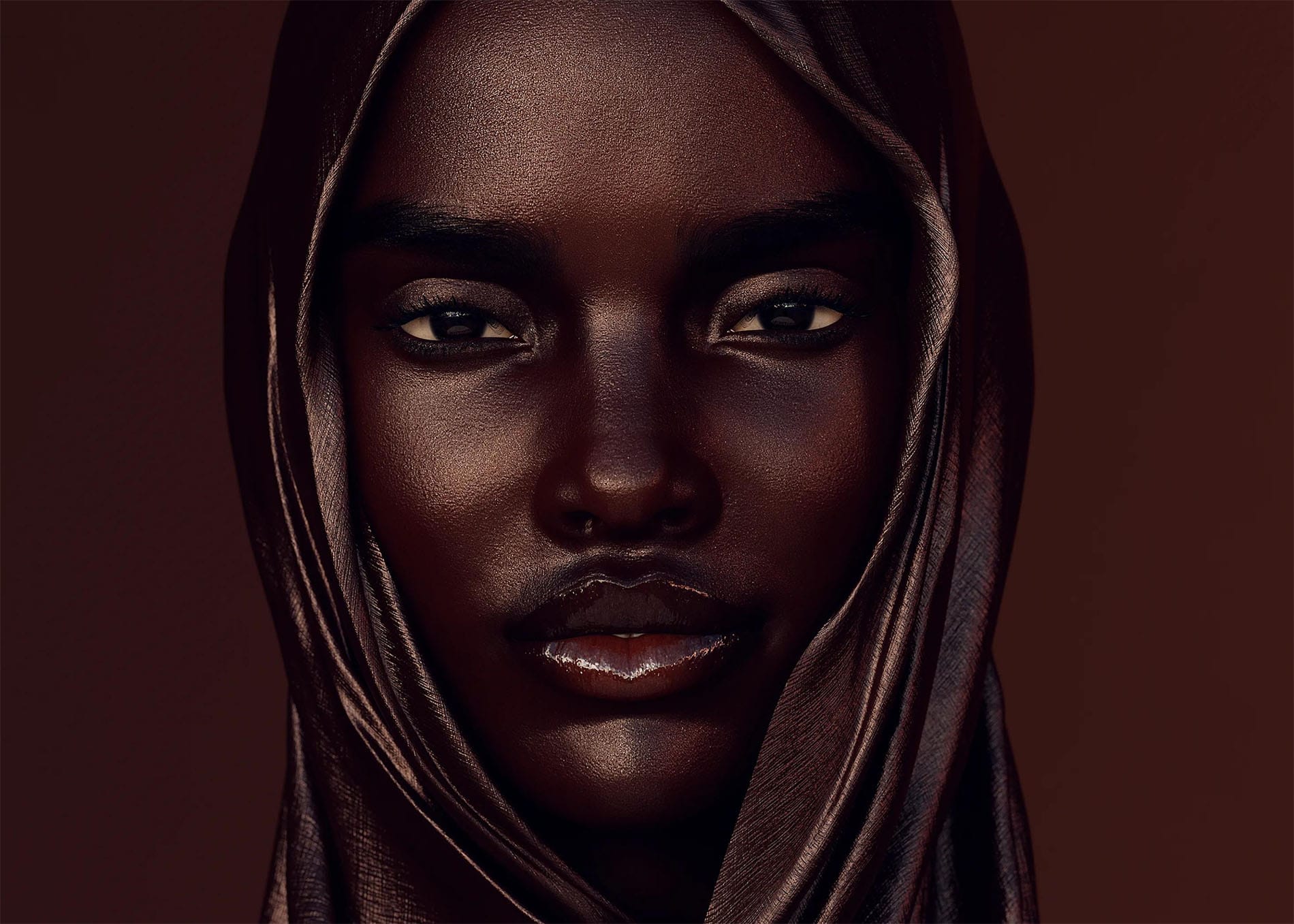 S
he's stunningly beautiful and has more than 147k Instagram followers and counting. But Shudu isn't your average Insta-famous model. In fact, she's completely fake.
Created by London-based photographer and digital artist Cameron-James Wilson, Shudu
is a product of 3D imaging and Wilson's imagination. With her flawless skin, long limbs, and artfully curated Instagram account, Shudu has been making waves online for months. Her profile skyrocketed after Fenty Beauty reposted a photo of her "modeling" its Saw-C lipstick.
Soon enough, people began to question whether she was just a little too perfect and Wilson was forced to reveal the truth. He admitted that she was a figment of his imagination and updated Shudu's Instagram bio to clarify that she isn't human. It now reads, "World's First Digital Supermodel." Speaking to Harper's Bazaar, Wilson said Shudu was simply a way for him to express his creativity.
One glance at her pictures is enough to make you double take. she has pores, errant eyebrow hairs, tiny little wrinkles, and a generally human-like vibe! But how and why did all this happen?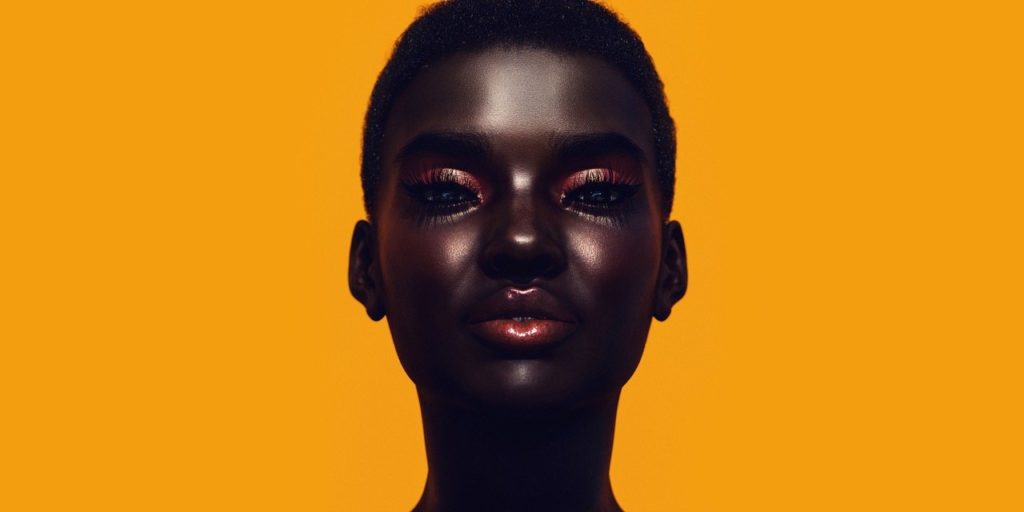 Shudu was designed to be in her mid- to late-20s and from South Africa. Her name, popular with the Ndebele people of that country, was chosen by an early follower from the area who messaged Wilson to congratulate him on his realistic portrayal.
Shudu, "the world's first digital supermodel," a character by visual artist Cameron-James Wilson Currently has 146k followers on Instagram—impressive for an account that only has 31 posts to date and…oh right, doesn't feature a real person.
But Shudu presents as a dark-skinned woman, and her creator, Wilson, a former photographer who has shot with models such as Gigi Hadid, is a 28-year-old man from the U.K.
Since he came forward in February 2018 as Shudu's creator, Wilson has received understandable backlash over his account. The press has criticized him for the ideas that Shudu could take away work from real models of color, that she's a way to work with black women without "working with" black women, and that it's wrong in the first place for him, a white man, to represent a black woman online or to profit from her.
Speaking to Cosmopolitan.com, Wilson admitted that there were problems in the way he initially represented Shudu, including peppering her posts with culturally appropriative hashtags he originally used to boost her following.
He claims he's never actually profited from Shudu and that his only goal is to bring more diversity to the fashion and gaming spaces. He sees himself as a painter, albeit, with an imaginary woman as his subject.
"I had never really considered hashtags as something very personal to people—I thought you throw them on anything," Wilson admits. "I made a point to change them and to make my hashtags very specific to what Shudu is about. Now, they're all very much 3D and CGI."
"If we want to talk about robots taking away jobs, and I think that's important, I think we need to look more at everyday jobs that are going," he says.
Wilson uses software called Daz-3D to create his images. "It's not taken very seriously in the digital industry, because it's seen as much more of a hobbyist program," Wilson says. "But I think it's a very, very powerful tool."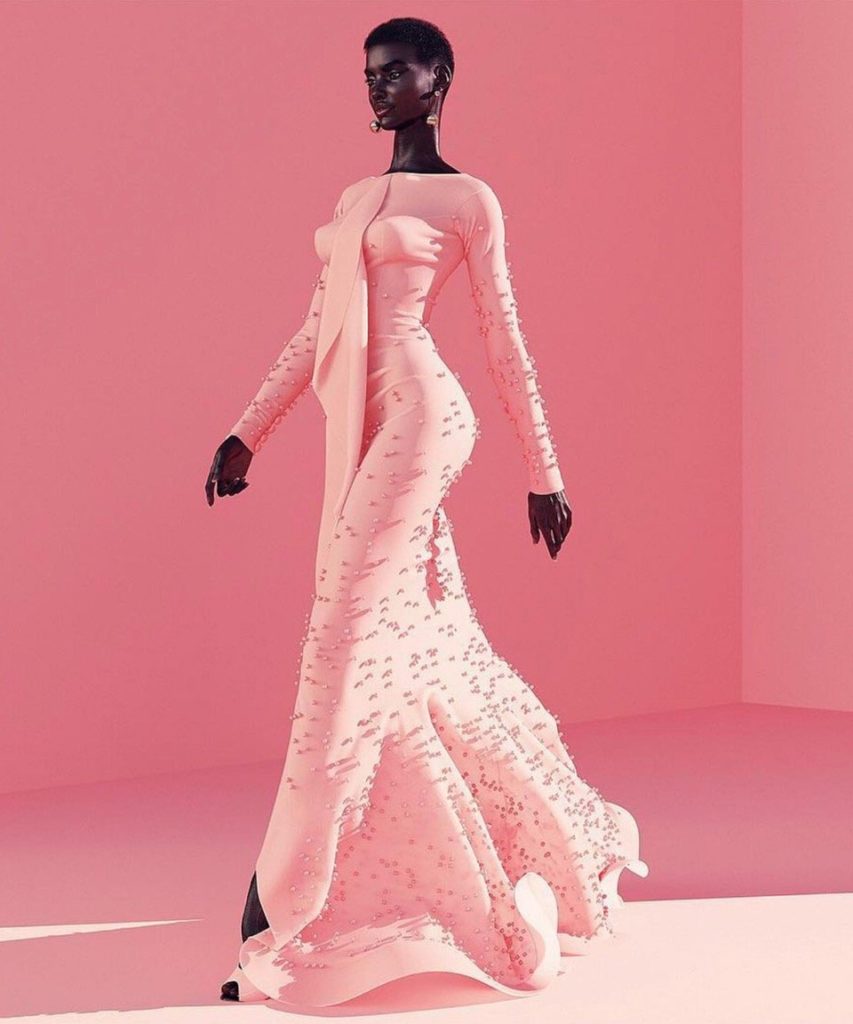 The process of creating a character from scratch requires meticulous attention to detail. "I start with a standard model with very, very blank features—almost like a mannequin," Wilson explains. "You work from there to add features [like specific nose and eye shapes] and make subtle changes to create a character. You can change absolutely every aspect of this featureless base to create some really, really beautiful and striking characteristics."
This process can take as long as two or three days.
"After you've built your character, you then have to paint them—it's called texturizing. You can add skin and things like that," Wilson says.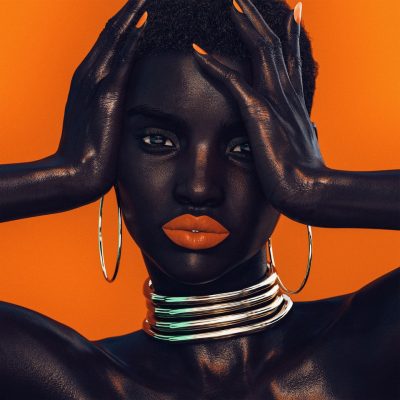 Adding makeup is similar to painting skin. For this project, we asked Sir John, who has worked with Khloé Kardashian, Chrissy Teigen, and Beyoncé, to create a beauty look specifically for Shudu—he focused on a modern, fresh, and bright look in pink tones to pop against her dark skin tone.
"I take Sir John's sketch and Shudu's face texture, and I start to paint onto the skin, following the face chart and the makeup," Wilson describes the process. "It's on a flat surface, so it looks very strange."
For the purposes of this beauty shoot, Wilson kept the background minimal—just a simple, bright orange—so he could keep the focus on Shudu's gorgeous skin and makeup.
"The most difficult aspect in getting Shudu right is often the finer details. Things like the eyes are very, very difficult," he says. "You don't realize that so, so much of what makes us look alive is there in the eyes and how they reflect the light. You have to constantly be adapting and changing little things just to make sure that they look real."
And voilà—a very real-looking image of a very fake person!
Wilson sees CGI modeling as a future avenue for real-life models to book multiple gigs at the same time or to save time and physical work for jobs that pay more.
In Wilson's version of the future, the new generation of Supermodels could get their whole body scanned, and, after agreeing to appear in an ad or an editorial shoot, an entity could "pose" and "style" her digital form to fit their needs, according to a contract. Wilson believes this even has the potential to extend models' careers past their heydays.
"The famous quote is, 'I wouldn't get out of bed for less than $10,000 a day,'" Wilson says.
"What if you didn't even have to get out of bed at all?"
TrooRa Magazine | October 2018
Written by Trystanne Cunningham
Photographer & Digital Artist: Cameron-James Wilson